AMSOIL Commercial Account for Business Use
Factory Direct Wholesale Pricing for Your Business!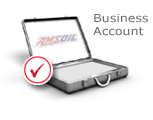 Companies purchasing lubricants for use in company vehicles or equipment, may qualify for an AMSOIL Commercial Account.
The AMSOIL Commercial Account enables you to purchase AMSOIL Products at wholesale commercial prices, for use in your business vehicles or equipment.

Over The Road Trucking Companies
Municipal Fleets (City,Township,County,State,Parks etc.)
Rental Business (Cars, Trucks, RV's, Recreational)
Manufacturing, Industrial, Plant Application
Busing (Municipal, Educational, etc.)
Off Road Equipment, Construction
Agricultural, Farm Equipment
Stop - N - Go Delivery
Work, Service Truck
Taxi / Limousine
Racing Teams
Golf Courses
Refuse Hauler
Marine Implements
Government Agencies
Landscape Maintenance
Company & Delivery Fleets
AMSOIL understands the need to keep business operating cost to the bare minimum. The commercial account provides just that! Get your account today to take advantage of the immense savings on the tap.
AMSOIL Commercial Accounts also Enjoy the Following Benefits:
Factory Direct Wholesale Pricing (25% Off Retail)
No Set Up Fees & No Minimum Order Requirements
Additional Volume Discounts of up to 10%
30 days net » Credit Line (optional)
Toll-free & Internet Ordering
Freight Discounts
Technical Support
AMSOIL is the preferred choice in commercial fleets. AMSOIL saves hundreds of thousands of dollars when adopted in large fleets. We can show how your company can take advantage of AMSOIL products.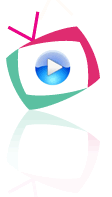 AMSOIL Corporate Field Study
AMSOIL Field Study - Nordic Waste
Interviews from amsoil Corporate Test Program Accounts
Guardian Pest Control - Interview
Courtesy Cab - Interview
Nordic Waste - Interview
Submit this Form to Set Up an AMSOIL Commercial Account *
Comments (1)

Share your comments
or ask a question